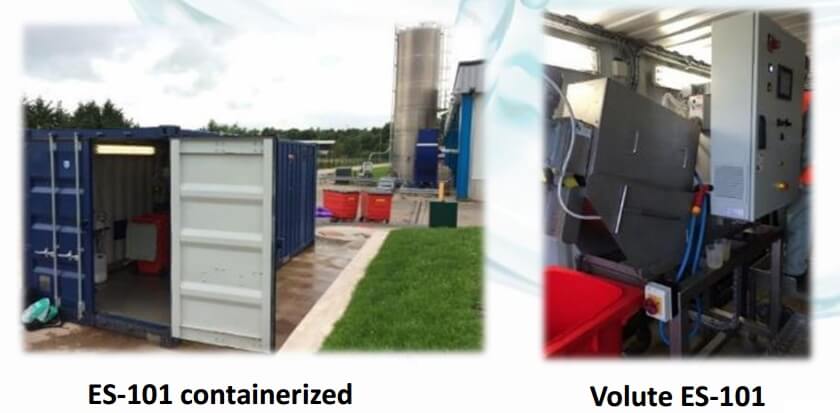 Problem:
Greggs is a confectionery chain with shops almost every city in UK. This factory was built in 2011 and with the original planned production volume, this factory did not need any wastewater treatment, and was just discharging it to sewage. However, they expanded the production and thus the wastewater now had to meet the discharge consent, but they did not want to over-invest because the discharge consent was not so strict.
Solution:
They first considered DAF treatment, but it was too expensive. Alternatively, VOLUTE™ ES-101 was finally installed for 50% of DAF's initial cost. Not only that the initial cost is lower, the maintenance of VOLUTE™ is almost zero while DAF should have required 2 hours a day. Also, while the sludge from DAF would have been still wet, sludge coming out of VOLUTE™ is already dry.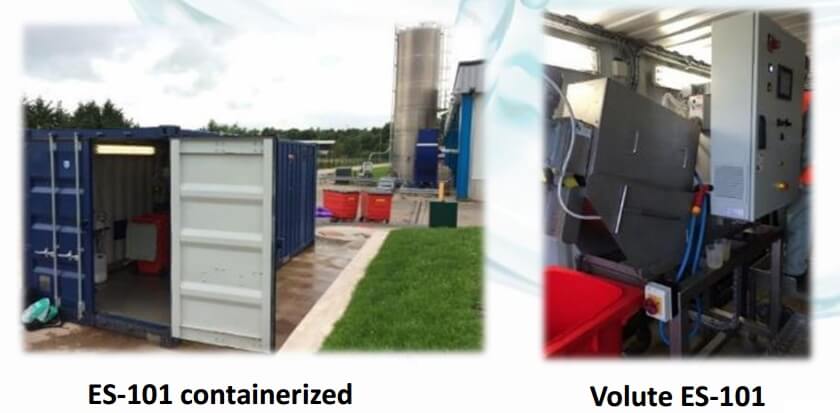 Result:
ES-101 treating 1m3/h for 12 hours/day. The produced cake is 49% DS (27% fat).
Before

mg/L

After

mg/L

Reduction

rate %
Suspended
solids

1158

167

85.6

Fat &oil

567

31

94.5

COD (Cr)

3538

458

87
Client's Voice
"We are more than happy to have chosen VOLUTE™ as it is cheaper, less maintenance required, and the quality of the wastewater treatment is very high while final sludge for disposal is minimized. All positive."