In this month's issue we would like to let you all know about the inspection ports. At various points throughout the dewatering zone on the cylinder we have made significant changes to the assembly. There are two part fixed rings incorporated to the design. The way these have been developed allows us to open and remove part of the fixed thus allowing us to see inside the cylinder and assess the condition of the screw
Please have a look at the following pictures.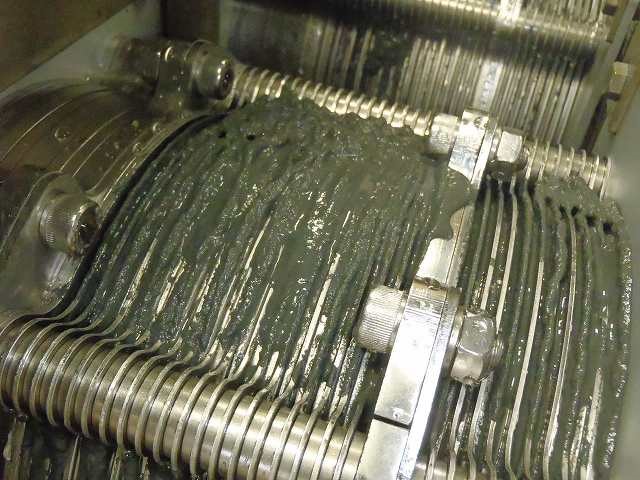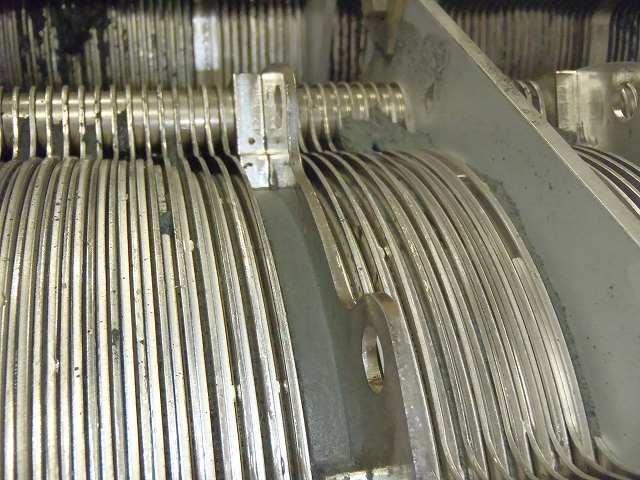 The part marked in red circle in the photo above is half fixed ring and inspection port. Half fixed rings are put in left picture (normal state) and removed in right one.
The purpose of attachment of half fixed ring is to allow us to assess the condition of the screw without actually having to strip the unit down.
Another benefit of this is if the unit has been overloaded and become clogged, we can actually open the inspection and remove the excess sludge still inside the cylinder
In case that clogging happens because of changing of sludge concentration, it is possible to scrape sludge stuck to screw and splash water on hardened sludge through the inspection port by removing half fixed ring. The scraper for removing sludge is attached tool. (this is called "MITSUHARU", the name of inventor of scraper)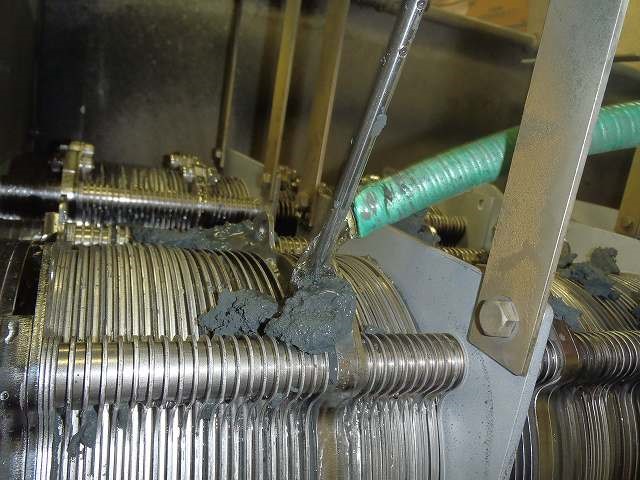 Since half fixed ring was introduced in VOLUTE™ , many users have said that the operation has become easier. We are glad they were happy with that.
If these fixed rings are not incorporated in VOLUTE™ installed in your plant, it is possible to attach half fixed rings in next replacement of cylinder. So if you want, please don't hesitate to contact us.