Yamanote-line Halloween Party
When thinking of October, what crosses your mind?
Halloween will be the first thing to come across my mind when thinking of October!!
Today, most of the people in the world know what Halloween is. Even in Japan, Halloween is becoming one of the biggest event to have fun among the younger generation.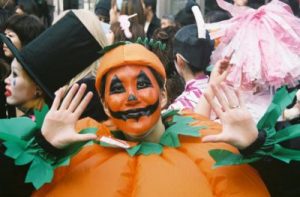 When I lived in the States, it was absolutely normal for kids in the neighborhood to come knock on your door for trick or treat. It was absolutely normal to walk dressed as a zombie and to go attend college classes on Halloween.
Back in Tokyo, on 31/10, thousands of people dressed in costume converge on Shinjuku Station, one of the busiest train stations in the world. Their destination is the overcrowded Yamanote-line platform. Yamanote-line is one of the most important train in Tokyo and goes around the main areas in the city.
Once the train pulls into the platform and the door closes, the party begins, and people drink, eat, scream, laugh, play music, sing etc.
It is the only day of the year to break the rules and norm of the Japanese train etiquette.
Every stop from Shinjuku Station especially to Shibuya Station which is arguably one of the most iconic districts in Tokyo, partygoers rush in and out of the train cars to look for a better party scene.
It is said that originally, the Yamanote-Line Halloween Party started sometime in the early 1990's and was prohibited by the Police. However, today we live in a smaller world due to globalization and it has become one of the events which authority permits as long as you do not get too crazy.
By the way, I personally find that Japanese Halloween party is more of a costume party than a traditional Halloween concept.
Please enjoy some crazy photos from the Yamanote-Line Halloween Party – Sean
Customizing the VOLUTE™
In the last two years we have begun customize our products much more than ever before. Various projects bring various requirements for metal and electrical components, peripheral equipment as well as for the whole automation and connectivity.
It would be very easy and comfortable for us to push for our standard components, solutions, design and preferred suppliers, but would be convenient for our customers? Preferences change from person to person. In some countries electricians prefer this supplier above others due to their perfect service.
It can be totally different in neighboring countries. This is just an example. It is very similar with every aspect about each project. That is why we chose the more difficult way and began customizing our technology for specific conditions and needs.
Currently we can say we don´t manufacture two really identical units. From different screw surface treatments, special moving rings, modified filtrate pans, cake shooting parts over various types of level sensors, gear motors, valves, frequency converters to various PLCs and HMIs and language mutations we make it as convenient as possible to bring our customers the best choice when it comes to dewatering technology.
And what about your next project? Do you have any special requirements? Do not hesitate to ask for options.

Chemistry For Wastewater Treatment
Wastewater treatment (WWT) is an essential process in manufacturing factories and production plants in order to reduce wastewater disposal cost. Factories without WWT technology significantly suffer from enormous expenses for discharging wastewater directly into sewage.
One of the most common and effective technologies for WWT is flotation, which is a process used mainly in food production plants producing wastewater with a high content of suspended solids, fats and COD. In order to intensify the air flotation process, it is necessary to apply chemicals – coagulants and flocculants – which significantly improve the separation of solid particles and wastewater.
CHEM.ENGI, our daughter company, offer YESfloc® , self-branded organic polymers, which have proved highly efficient and cost-effective for municipal and industrial waste water treatment.
Read the full article focused on organic coagulants here >>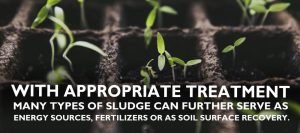 Aquatech 2017, Amsterdam
Aquatech has begun today and we are there too! Let us know if you are planning to visit!
We would like to hereby invite you to visit us at the Aquatech exhibition and see the VIRTUAL REALITY presentation of the new VOLUTE™ GS Series containerized solution and YESfloc® ® yourself.
Please feel free to contact us in advance to schedule a meeting with one of our experts.
Aquatech Amsterdam
RAI Amsterdam, 31.10-3.11.2017
Location: Hall 6-7, stand 7.463