AMCON Europe 2nd Bi-annual Conference 2018
AMCON Europe and CHEM.ENGI have held their 2nd Bi-Annual Confrence last week in Prague, Czech Republic.
First of all, we would like to thank all of the attendees who has participated in the conference, it was a pleasure for us to host you and we hope you enjoyed yourself and you came back home with new experiences, knowledge and contacts.
AMCON with conference participants
Our confrence was held in a hotel in center of Prague during 21.02.2018 – 22.02.2018. We are proud to have had 21 partners from 13 countries from 13 companies. During the event, there were various sessions with presentations and discussion based on different topics chaired by the AMCON Team.
We wanted to share what we do, so that our valuable partners can share some best practices and also to pick some hopefully interesting facts up. On the 2nd day, we have organized a tour to AMCON Europe and every one had the opportunity to see our office, factory and experience the new VOLUTE™ GS voled first hand. We have also held Virtual reality tour of a containerized VOLUTE™ Dewatering Press installation in a municipal wastewater treatment plant.
The VR installation of VOLUTE™ has entertained a number of people during the conference as well as during past exhibitions. It was a really great experience to speak with different people and to share experiences, opinions and knowledge.
Thank you again for your visit and we hope to see you all and some new faces in the next one.
AMCON Europe Open Day 2018
The latest Open Day in AMCON Europe for Water and Sewerage systems companies was held on 17th of January.
Visitors could see presentations of new products, our production hall, witness a detailed insight into the VOLUTE™ technology using Virtual Reality technology and then compare it to a real life installation in a wastewater treatment plant in Rudná, where our VOLUTE™ ES-301 is installed. We introduced our new GS series with pre-thickening and other services we provide to our customers including chemical optimization by Chem.Engi.
The visitors were excited by the new model's 3-in-one functionality – pre-thickening, thickening and dewatering in one small footprint.
We will inform you on our web site about the next Open day date, but feel free to inquire about a private visit.
Automation
One of the topics we covered during our annual conference was automation.
This is a quite simple layout. Even in such there is a lot of space for various measuring devices, valves and motors to be controlled. Does not matter which HMI/PLC platform we offer you prefer, we are confident we will deliver complex solutions to control whole dewatering step which significantly increases convenience of operation at your plant. Choose unmanned operation and have more time for relax.
Optimising your chemical wastewater treatment
Shrinking budgets, legal and environmental demands, as well as increasing process complexity. These challenges faced by water and wastewater industries have never been greater! Therefore optimizing the chemical treatment on your effluent plant is a crucial part for enhancing your WWT process whilst minimizing these challenges. All industries carry the responsibility to monitor characteristic of their discharged effluent which must meet the regulatory requirements.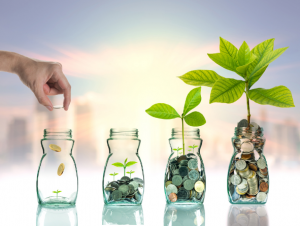 Selecting the most suitable coagulant and flocculant should be guided by these parameters: operational process of the effluent plant and types of suspended solids for removal. Making the right choice of chemicals will have a significant impact on both profitability and regulatory compliance. The next step for optimizing your wastewater treatment is dosing the correct amount of chemicals in the right way. It is extremely important that each chemical is applied in the correct amount, at the right time, and introduced into the wastewater flow in the most effective way. Optimizing your chemical wastewater treatment and the correct chemical dosage will help you to reduce operational cost, avoid financial sanctions, operational disruptions or business losses and sustain green environment.
More info on optimizing your chemical WWT can be found HERE.