IFAT 2018
AMCON was exhibiting at IFAT again this year and we would like to thank the many 100's of visitors we welcomed to our stand.
For AMCON Europe IFAT is the biggest event on our calendar and one that is very important. To see so many faces old and new is a pleasure for us, it is an interesting week that takes a lot of planning to execute and a lot of caution is needed in the night times with German beer.
We look forward to fulfilling the treatment/dewatering projects needs that came from our visitors
Our thanks are also extended to the colleagues who made the trip over from Japan.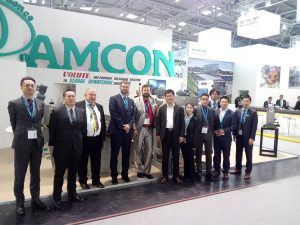 Virtual reality at IFAT
Continuing with the theme of IFAT:
For the first time in our IFAT history we have taken our new toy with us – virtual reality where customers could visit our containerized solution in semi-transparent form. This way it was much easier to understand what happens inside our technology especially for customers who were not aware or familiar with our technology. This is a massive benefit when talking to designers/end-users and new visitors as we are able to give not only an in-depth presentation of what VOLUTE™ does but also how it does it.
Majority of visitors who tried these weird goggles reported they very much enjoyed it while some of our partners even began to consider to get similar marketing tool for their purposes.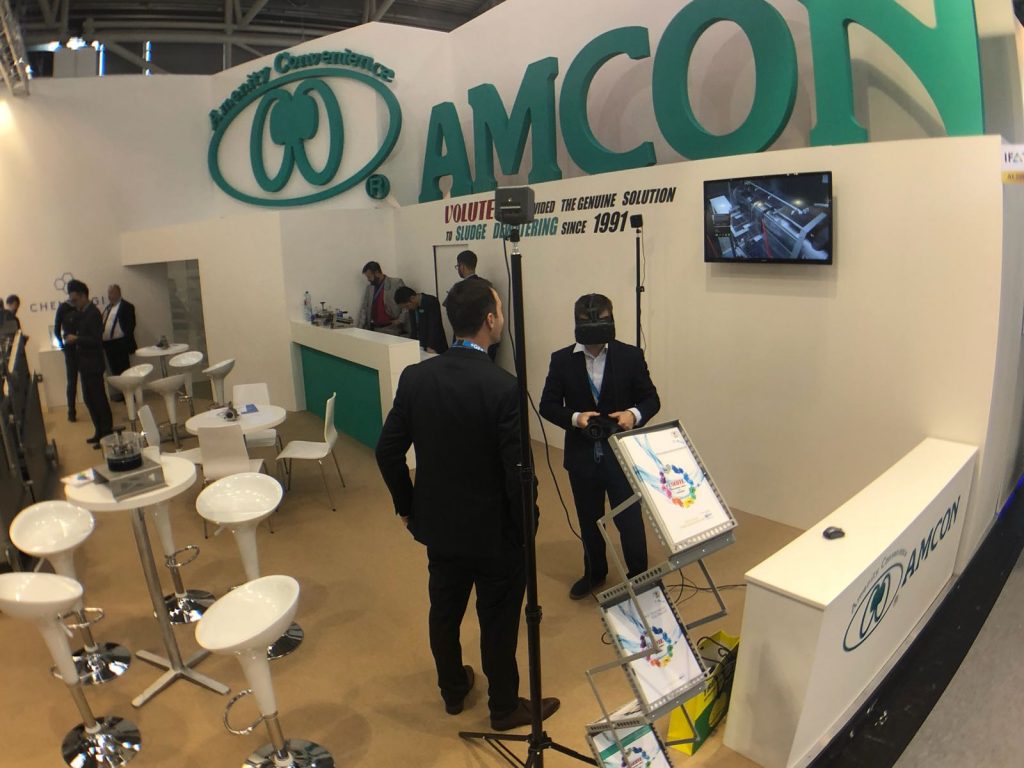 We are very happy to receive such positive feedback which drives us to go further and find new and more interesting ways how to better promote our products.
AMCON is exhibiting!
Singapore Water Week, 8th – 12th July
We will exhibit at the upcoming Singapore International Water Week 2018 (SIWW2018) to be held in Singapore at Sands Expo and Convention Center from July 8th to 12th. SIWW held once every two years and the largest water treatment exhibition in Asia.
This time we prepared a 60 square meter booth No. ''L1-K30'' and will exhibit 2 models, GS-352 and a small unit ES-051 will demonstrate sludge dewatering.
It will be great if you could visit us.
→More about SIWW 2018 Click here (linked to official website.)
Monsoon season
Rainy season will come soon in Japan, China and the rest of East Asia in June.
But there is no rainy season in Europe and North America. This is because of the Himalayas.
The Himalayas with 8000 meters of mountain ranges influence the flow of the jet stream (strong winds of the sky), and the rainy season front is formed.
In Paris, the monthly precipitation is 50 – 60 mm throughout the year. There are no rainy seasons in Europe.
New York has the rain most in the year is July, but the monthly precipitation is around 110 mm. The smallest is 70 mm in February, so the change season to season is small.
Summer is the dry season in San Francisco and Los Angeles on the West Coast of the USA. From May to September the moon rainfall is less than 10 mm. However, even in winter with heavy rain it is only around 50 to 100 mm.
In Japan, these rains are called plum rains, tsuyu or also Samidare (五月雨, literally "May Rain (in Japanese traditional calendar)"; corresponds roughly to June in modern calendar)
June and July in Tokyo, the monthly precipitation is 160 mm or more each month. In Kyushu (south part of Japan), the precipitation in these months exceeds 300 mm!
Generally, drainage of rainwater in the case of combined sewer system is merge with the wastewater sewage system depending on the area, or in some cases it is necessary to separate rain water from waste water (separated sewer system).
As a result, the piping route and method inside the wastewater treatment site will be different. Recently, depending on the area and the size of the premises etc., rainwater may have permeation chambers etc., and there are cases where you need to release only rainwater that cannot permeate.
In any case, we must check the conditions of the area.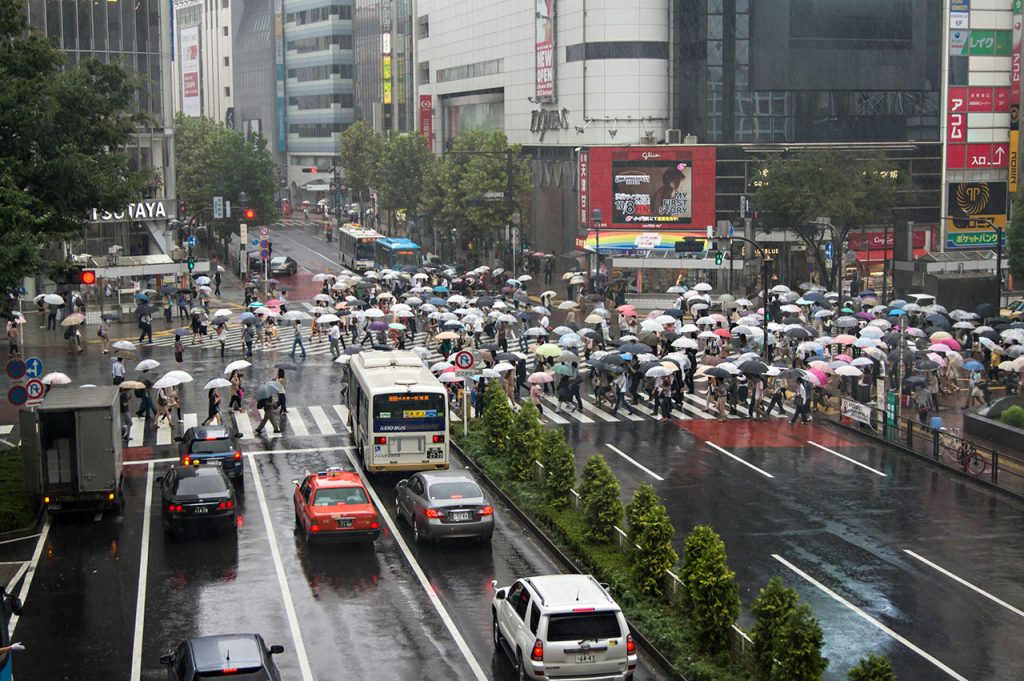 Plum rain in Tokyo