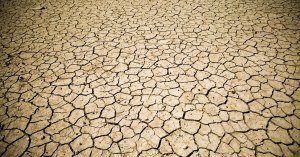 Pilot testing in the UK
VOLUTE™ Dewatering Press GS-202 has recently conducted another pilot test in a Sewage Treatment Plant in the UK. The sludge is a mixture of primary + BAF sludge (Secondary) from Biological Aerated Filter Process.
We have been conducting various pilot tests with the regional operation companies in the UK and this particular test has happened after we succeed in our previous test.
Please see below the results from the testing:
| | |
| --- | --- |
| Model | GS-202 (1) |
| Wastewater Treatment Process | Primary Sedimentation + Biological Aerated Filter Process (BASF) |
| Sludge Type | Primary + BASF Sludge |
| Sludge DS Concentration | 5.00% |
| Sludge Cake DS Contents | 30.99% |
| Polymer Dosage | 10g/kg-DS |
| Feeding Sludge Volume | 88kg-DS/h |
AMCON Europe and our global partners have various Pilot Units available to carry out testing across Europe, Middle East and Africa.
We do also have various reference document, therefore, please feel free to inquire us for more details
Photo1: VOLUTE™ Dewatering GS-202 Owned by our UK partner, Evergreen Engineering
AMCON is exhibiting!
Pollutec Lyon, 27th – 30th November
We will exhibit at the upcoming Pollutec Lyon 2018 to be held in Lyon, France at Parc des Expositions EUREXPO LYON.
This time we prepared a 40 square meter booth No. "F138" in Hall 5. It will be great if you could visit us.

Water problems surrouding the human population
Many countries are suffering from water shortage now.
About 70% of the surface area of the earth is covered with water, but most of it is seawater. It is said that the amount of fresh water is only 3% of the total, and the amount that we can use is only 1%.
Until now humans have grown foods using fresh water circulating on the surface as rivers and lakes and groundwater, but especially in rest years, it is becoming serious problem with the reduction of cross-sectinal flow and decrease of the underground water levels and in the rivers in many part of the world. The cause is due to the increase of water usage for agricultural production of food to feed the ever-increasing human population. In China, the Yellow River where the catchment area is twice as lanrge as that of Japan, the river water does not reach the ocean and there are reports that the groundwater level is declining every year due to an increase in pumping from the underground in some parts such as India and the United States.
In Japan, annual rainfall is 1750 mm in average and twice the world average, it is one od the world's heaviest rain zones. The problem of water shortage occirring in various parts of the world may seem like a problem far away for Japanese people.
Japan imports a lot of water from all over the world in the form of food. If water shortages in the world become serious, Japan food will be affected immediately.
Even in Japan with abindant drinking water, we must face the world's water shortage in oder to maintain the richness of life on our planet